07 Mar

Lisandri Kola is the first author in KROKODIL's residency for writers within the project Reading Balkans

Photo creds Aristea Kola
The fourth guest of KROKODIL's residency for writers in 2018 is poet Lisandri Kola from Shoder in Albania. He is the 65th foreign author who stays in KROKODIL's residency for writers in Belgrade. On March 21 at 8PM at Cultural Center of Belgrade (Kulturni centar Beograda) he will present his poetry to the audience during the festival Svetski dan(i) poezije (Worlds day(s) of poetry) and within the program section called SLUŠANJE POEZIJE (Listen to poetry).
LISANDRI KOLA is author, researcher and also translator. Kola teaches at the University of Tirana, Faculty of History and Philology (Department of Literature) 'Albanian Modern Literature' and 'The History of Sonnet'. In the same time at the Department of Journalism he teaches 'Translation Theories'. From 2014 he holds a PhD in Literary Sciences.
When he was 20 years old, in 2006. his first book was pubished, collection of poetries titled 'Melody of Harp'. Two years later he published another poetry collection 'Eyeless Rabbi'. In this year (2008) he won the First Prize as the best new novelist, accorded from Robert Schwartz Foundation (Tirana). Kola published several poetry collections and translations until his first novel 'Saga of a Day' (2011) was publised. During these years he has writen several scientific articles and a monographies such as 'The Fishtean Satire in Epic', which was his Master Thesis too.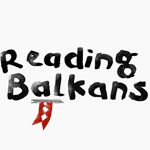 Some of his poetries were translated into Croatian and English. In December 2008. Milutin Ðuričković published an article titled 'Traganje za smislom postajanja, O zbirci poezije Slepi rabin' within the University's magazin in Sebia. His poetries in 2014 were honoured with the National Prize 'At Zef Pllumi' (1st prize in poetry). For the collection of poems 'Butterflies die on May' he was awarded for the innovation in literary field, metaphysic verses and unique theme.
In 2017 in collaboration with Aristea Kola he founded the Annual Critic Magazine 'Kêns' (online).
Lisandri's stay is being realized within the project READING BALKANS. 
Reading the Balkans is a project aimed at promoting literature from the Western Balkans through education and the formation of a literary agent who will represent regional writers on the international scene.
KROKODIL's Writer-in-residence
Through development of stable relations with partners in the country, region and abroad, with regard to similar and very popular programs of European metropolis, the Association KROKODIL has established the first continuous residence program for writers in Serbia – KROKODIL's Writer-in-residence. From 2012, writers from many regional and European countries have been coming on a monthly basis, to live, work and create in Belgrade.