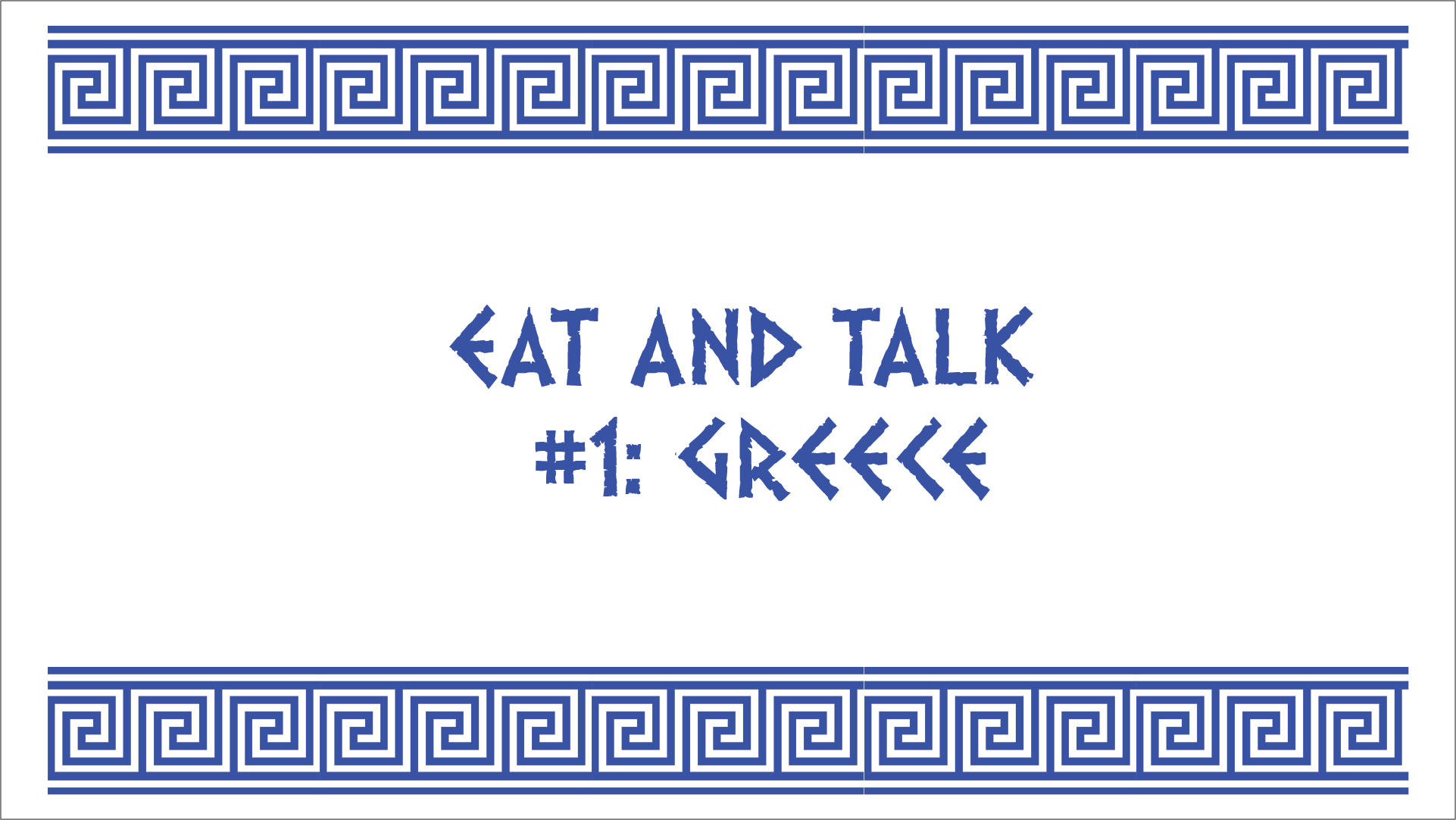 25 May

EAT & TALK #1: GREECE

Eat & Talk # 1: Greece
Saturday, May 30, from 2 p.m.
KROKODIL Center
Karadjordjeva 43
Free entrance with mandatory reservation – number of seats limited to 15.

Join us on Saturday, May 30 at 2pm for the first event in our Eat & Talk series which will be dedicated to Greece. The idea of ​​this gathering is to read a selection of works by some of the most famous Greek authors and exchange experiences from this beautiful Mediterranean country, while eating Greek moussaka, horiatiki salad and alva and drinking Greek coffee and ouzo. The conversation will be led by literary editor Aleksandar Šurbatović.

The new activity of the KROKODIL Center called Eat & Read is a direct response to the significant global restriction of movement, which is one of the most dramatic consequences of the COVID-19 pandemic.

To help you satisfy your wanderlust, we have decided to take you on an exciting literary-culinary journey through different countries, their cultures, literature and cuisines every month. Within a ten-day period, each month we will offer you a specific menu and at the same time present several writers who shed the best light on the specifics of the culture they come from and write about. This traveling-without-moving project will always include a public event, called Eat & Talk, for a limited number of visitors in order to respect the rules of social distancing and health recommendations in the KROKODIL Center.

Lunch menu:
Greek moussaka
Horiatiki salad
Ouzo
Greek coffee
Alva
Price: 1290 din.
For more information, write to us at office@krokodil.rs