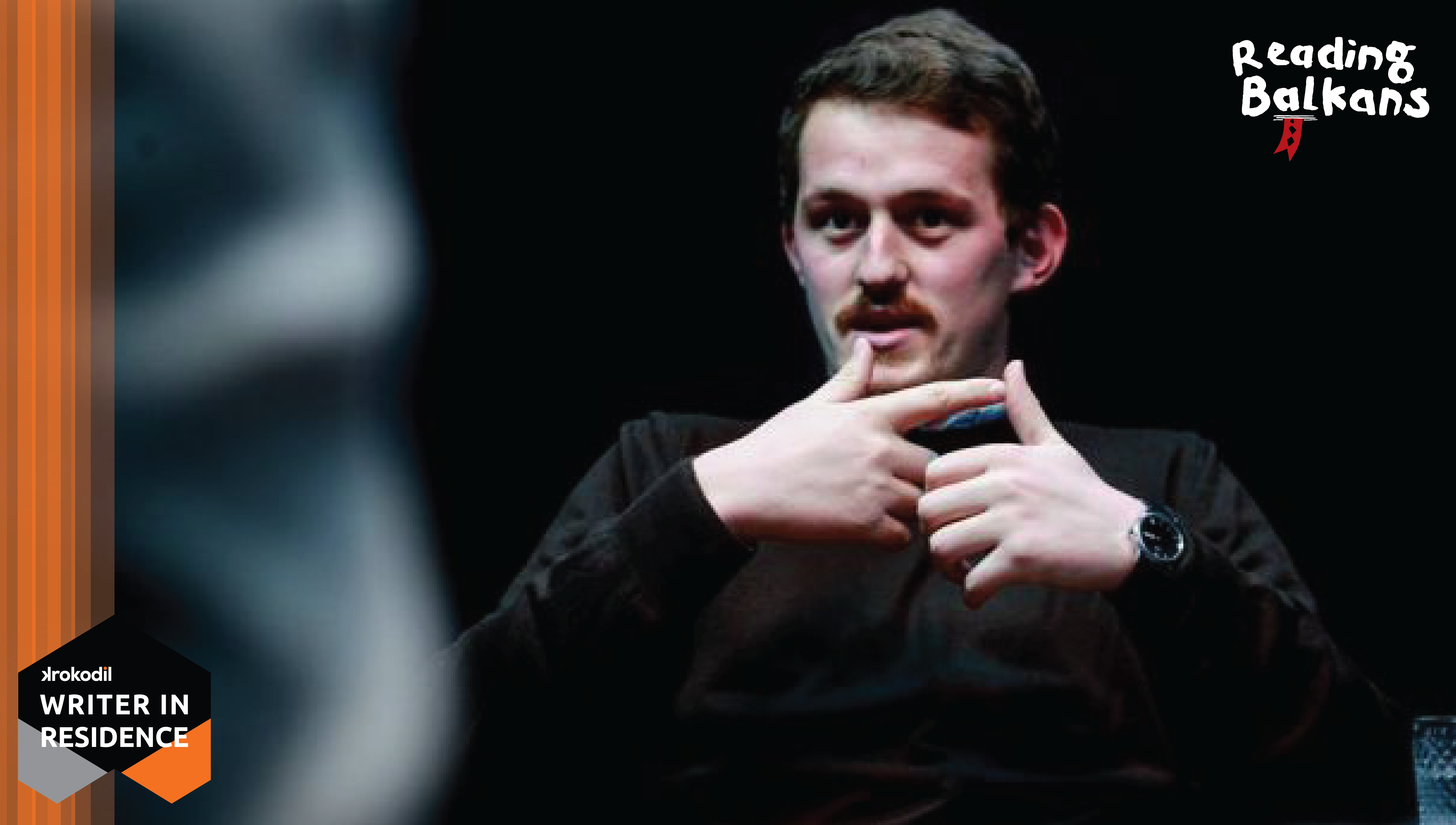 27 Mar

Azem Deliu in KROKODIL's residency for writers

KROKODIL's writer-in-residence program has hosted young writer from Kosovo Azem Deliu. He is the 80th guest of the residency. 

On Thursday, 14 March Azem Deliu had the reading in front of the Belgrade audience in Krokodil's Centre, in scope of the meetups of 20 young writers from Kosovo and Serbia. Azem Deliu took part in the panel discussions on Friday, 15 March – entitled In someone else's shoes or how do we see each other, and on Saturday 16 march – entitled New era or Tomorrow begins now.

This three-day meetup has the aim to improve the establishing and maintaining stable relationship between Kosovo and Serbia through professional connections that overcome the framework of daily politics, such as literary and cultural ties between the writers of younger generation from Kosovo and Serbia, which are constantly burdened by joint history, political circumstances, as well as the major language barrier.

Azem

 Deliu was born in January 1996 in Skënderaj, Kosovo. In high school he graduated one year earlier than his peers. During his studies of Albanian Literature (University of Prishtina), he was honored with the high university award ʺDistinguished Student" for his first poetry volume "The Funeral of Rain" (Onufri, Tirana, 2013). His great success was the novel ʺThe Illegal Kisser" (Onufri, Tirana, 2016) which, besides being a national bestseller, has already been translated into English. Interest for the author is also growing in other countries. French press has called him ʺthe great author of the small country" and ʺthe new star of European literatureʺ. ʺThe Illegal Kisser", his first novel, is also his international debut at the age of 21.

Azem Deliu's stay in Belgrade is organized as part of KROKODIL's ongoing project READING THE BALKANS which is co-financed by the Creative Europe Program and the Ministry of Culture and Information of the Republic of Serbia.

Reading the Balkans is a project aimed at promoting literature from the Western Balkans through education and establishment of a literary agent who will represent regional writers on the international scene.

KROKODIL's Writer-in-Residence

Through development of stable relations with partners in the country, region and abroad, with regard to similar and very popular programs of European metropolis, the Association KROKODIL has established the first continuous residence program for writers in Serbia – KROKODIL's Writer-in-Residence. From 2012, writers from many regional and European countries have been coming on a monthly basis to live, work and create in Belgrade.