EAT & READ
KROKODIL Center's new venture, is a direct and creative response to one of the most inconvenient consequences of the COVID-19 pandemic – the global mobility restrictions.
In order to help you make up for missed travels and fulfill your wanderlust, we have decided to take you on an exciting literary-culinary journey around the world. Exploring a different country every month, we'll be discovering its literature, cuisine, and culture. Each month, we offer a specific menu, while simultaneously presenting several authors that shine the best light on the authenticity of the culture they come from and write about. This traveling-without-moving project also consists of a public event called Eat&Talk, where we organize a public lecture at the KROKODIL Center, welcoming a limited number of visitors in order to follow the rules of social distancing and health recommendations.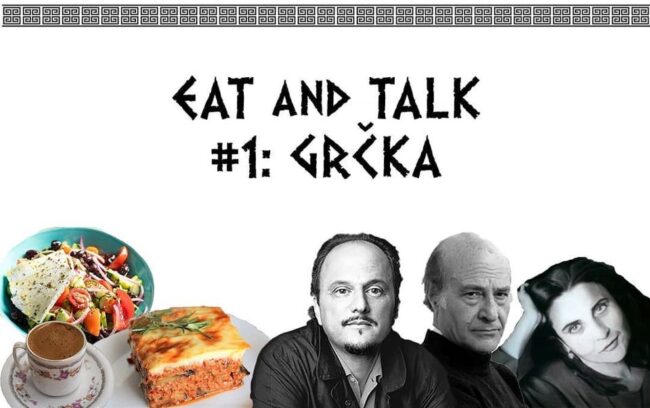 During the 1st Eat&Read, we traveled to Greece. With musaka, horiatiki salad, halva, greek coffee, and ouzo, in May we talked about contemporary Greek literature, focusing mostly on works by Jeffrey Eugenides, Margarita Karapanou, Odysseus Elytis, and Constantine Cavafy.
The 2nd Eat&Read event took us westward to the (is)land of the Irish. We introduced our guests to contemporary authors Edna O'Brien and Sally Rooney, all while enjoying the specialties of Irish cuisine. With conversations about James Joyce, we also celebrated Bloomsday – the 16th of June, the day on which Joyce's novel Ulysses takes place. During the Eat&Talk event, the author Lana Bastašić talked about Irish literature with our very own, Milica Joksimović on our podcast. From our menu in June, you could order Irish stew, Trídhathach salad, porter cake, and of course, the world-renowned Guinness beer.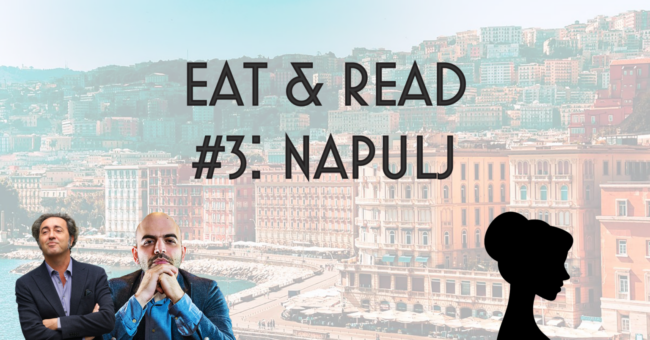 The 3rd Eat&Read took us to the south of Bella Italia, to Naples. In July, we enjoyed the specialties of Neapolitan cuisine, as well as discussed three authors born in Naples, whose works portray three different aspects of this Italian city. Aside from Paolo Sorrentino, Roberto Saviano, and Elena Ferrante, our menu consisted of gnocchi napoletana (gatto di patate), Neapolitan style tomato salad, and cassata.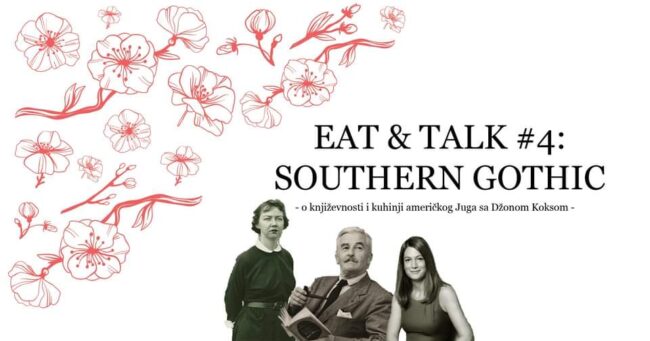 In September we took you on our fourth Eat & Talk event, where we showcased the literature and cuisine of the American South. With fried chicken, okra, banana pudding and other specialties, we spent the evening with translator John Cox, talking about the unique aspects of Southern American cuisine and literature. On the menu were Flannery O'Connor, William Faulkner and Gillian Flynn.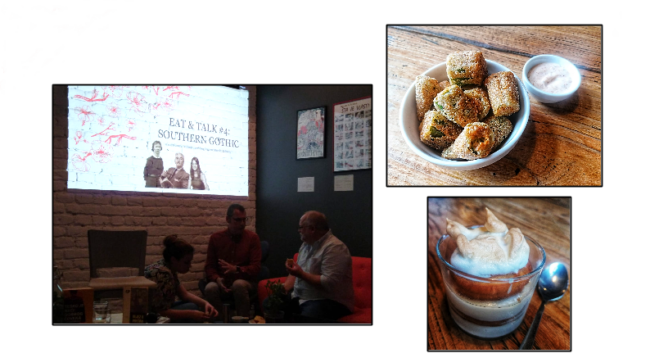 In our November edition of Eat&Talk, on the table were the culture, cuisine and literature of Scandinavia's southernmost country. We talked about Babette's Feast and feasted on Danish specialties, while also taking a look at two contemporary authors – Peter Høeg and Dorthe Nors. Sanja Stefanjesko from the Scandinavian Corner also joined on our conversation.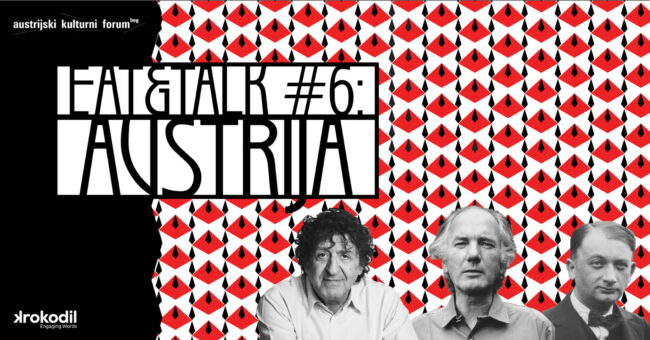 Our favorite Eat&Talk program came back for the sixth time in a row., this time in order to take you to Vienna, one of Europe's biggest cultural capitals. We have marked December in the spirit of Austria, together with author Dragan Velikić, books by Joseph Roth, Thomas Bernhard and Robert Schindel and many of Vienna's lieblings dishes.