02 Jul

Lost in media book promotion

On Thursday, July 4 at 7pm KROKODIL and European Cultural Foundation will host a promotion of the book Lost in Media edited by two respected journalists and writers Thomas Roueché and Ismail Einashe. Croatian journalist Antonija Letinić and Somali-British writer Nadifa Mohamed will talk about the book with Einashe, who will moderate the presentation. The presentation will take place at KROKODIL's center and the entrance is free.

In this timely book scholars, activists and authors challenge this narrative of dispossession in essays and interviews, and consider how to supersede the cliché-heavy, problematic lenses through which migrants' lives are all too often presented. In so doing, Lost in Media seeks to reframe the boundaries of the public sphere and to illuminate the realities of contemporary Europe. Because a society can only be truly democratic if there is a public sphere in which different perspectives are shared and to which everyone has equal access. In the long term, European democracy will only work if it is underpinned by a European public sphere, rather than a series of fragmented national public spheres.

The publication Lost in Media is the culmination of the European Cultural Foundation's two-year-long Displaced in Media project that sought to find ways to challenge media discourses around migration in which the European Cultural Foundation worked with young migrant filmmakers across eight European countries, and grew out of Remapping Europe and its companion volume Remixing Europe.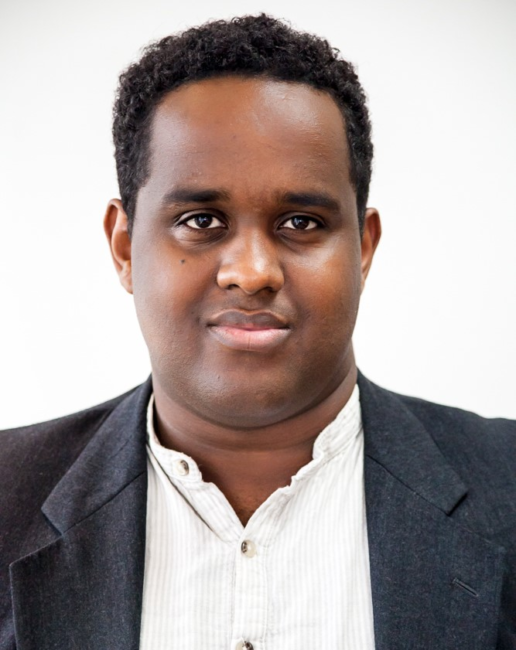 Ismail Einashe (b. 1984) is a journalist and writer. He studied Social Sciences at the University of Cambridge and Politics at  the University of London. Einashe has written for the Guardian, The Sunday Times, Frieze, The Nation, NPR and  The New York Times, among many other publications. He is on the editorial board of the Tate Etc., the magazine of the Tate Museums. He has worked for BBC Radio Current Affairs and as a presenter on BBC Radio. Einashe has reported from over  a dozen countries across Europe, Africa, and the Middle East, covering everything from migration and refugee issues to human rights and conflict. He is a 2019 Alicia Patterson Foundation Fellow, a Dart CenterOchberg Fellow at Columbia University Journalism School and an associate at The Centre for the Study of Global Human Movement at the University of Cambridge. Einashe lives and works between Nairobi, Addis Ababa and London.
Antonija Letinić (b. 1979) studied art history and French language and literature at the Philosophy Faculty, University of Zagreb. Since 2000, she collaborates with numerous organizations engaged in the field of cultural and artistic production as well as media in Croatia. From 2004 to 2009 she worked as PR, editor of publications, and executive producer for the Eurokaz – International Festival of New Theatre. As member of Kurziv – Platform for Matters of Culture, Media and Society, she was the publisher of the online publication Kulturpunkt.hr, from 2009 till 2018, and has worked with media development, project management, and media and cultural policies. She was editor-in-chief of the portal Kulturpunkt.hr (2014–2018) and is in charge of two other programmes of the organization. She edited several publications and contributed to magazines specialized in culture and the performing arts, media, and education. Currently she works in the Department for Research and Development at Kultura Nova Foundation. She lives and works in Zagreb.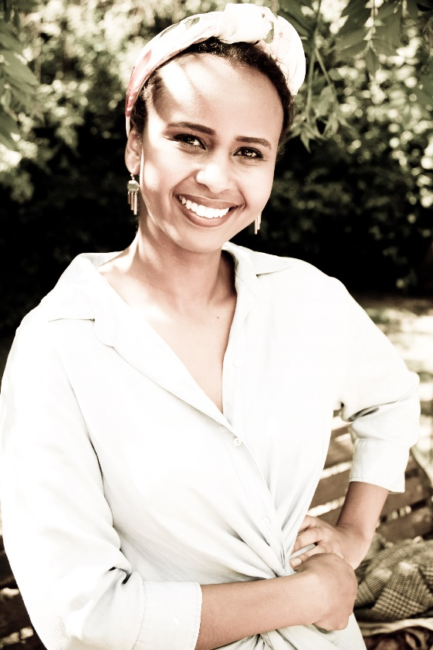 Nadifa Mohamed (b. 1981, Hargeisa, Somalia) studied History and Politics at  St. Hilda's College, Oxford University.  Her first novel, Black Mamba Boy, won the Betty Trask Prize, was long-listed for the Orange Prize, and was short-listed for the Guardian First Book Award, and other prizes. In 2013 she was selected as one  of Granta's Best of Young British Novelists and in 2014 as one of Africa 39's Best  of Young African Novelists. Her second novel, The Orchard of Lost Souls, was published in 2013 and won a Somerset Maugham Prize and the Prix Albert Bernard, and was long-listed for The Dylan Thomas Prize and short-listed for the Hurston/Wright Legacy Award. Her work is translated into fourteen languages.  She has just been announced as  a 2018 recipient of an Arts and Literary Arts Fellowship from the Rockefeller Foundation and is a Fellow of the Royal Society of Literature.