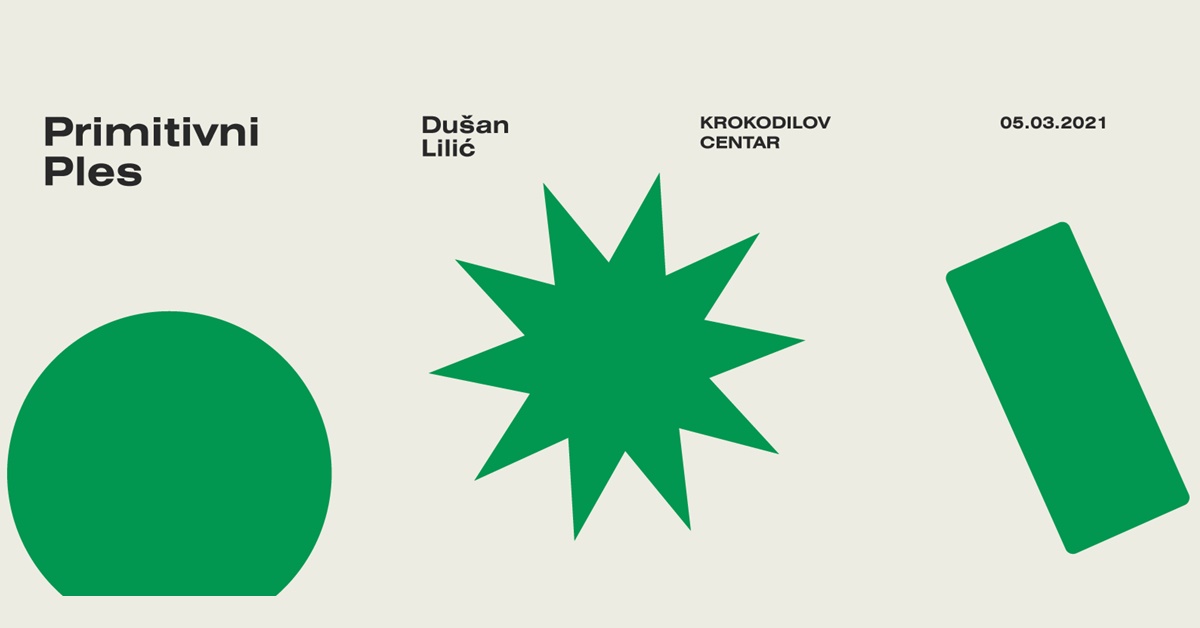 25 Feb

Primitive dance / Exhibition of prints by Dušan Lilić

Friday, March 5th at 6pm

KROKODIL Center

Karaorđeva street 43, (entrance from Male stepenice)

The number of guests is limited, reservation is required via email at office@krokodil.rs, and wearing a mask is mandatory inside the Center

On Friday, March 5th at 6pm the walls of KROKODIL Center are changing again. Join us for the opening of the new exhibition of prints by Dušan Lilić, entitled Primitive dance. You'll be able to see and buy the prints every day from 12 till 8pm until the end of April.

Every color has its sound and every sound has its shape and color. For Dušan, music and design are unbreakably linked, and his graphic prints are displays of dancing melodies which are often playing inside our heads. During the pandemic, we were deprived of an entire specter of possibilities, one of which is the right to dance, go out and party with our favorite music. Although for many of us the dance podium was merely a secondary sphere of life, for some it was an oasis of peace, and for some it was their only profession,

A music poster is an authentic way of artistic expression which, besides the information about the performer, event, time and place of the happening, is visually transmitting the message of the artists and its music. With elements of art and graphic, such as typography, sketch and colors, it evokes an atmosphere which the visitor can expect when arriving to the party.

So that we can maintain common sense during this emergency state and not forget who we are, we are going back to the primordial primitive dance and music which is rumbling within ourselves. These posters are for all the parties that never happened.

See you on March 5th at 6pm on the opening of the exhibition "Primitive dance"! You will be able t buy the works of Dušan Lilić at KROKODIL Center during the entirety of the exhibition's duration. The information about the pricing will be provided subsequently.

The number of guests is limited, reservations are required via email at office@krokodil.rs, and wearing a mask inside our Center is mandatory.

—

Dušan Lilić is a graphic designer from Belgrade. He graduated from the Art and Design University with a diploma in graphic design. He continued his studies at FKM in the department of Digital arts and new media. Besides doing graphic design he is also DJ-ing. He has been designing posters for different music events for a number of years now. Behind him he has one individual and many group exhibitions.