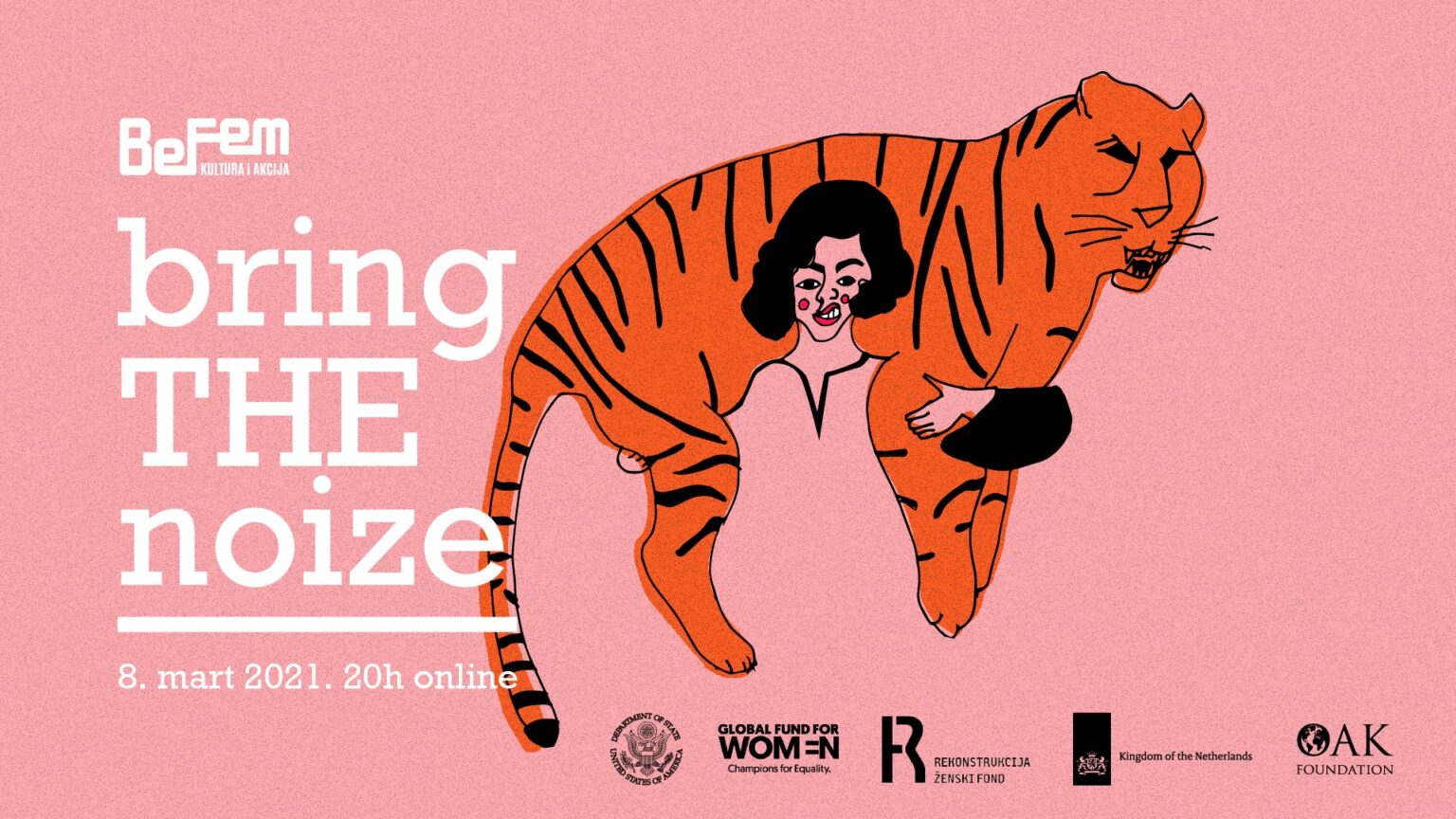 10 Mar

ASSOCIATION KROKODIL – WINNER OF THE 2020 BEFEM AWARD FOR FEMINIST INITIATIVES

On last night's award show of the 2020 BeFem award for feminist initiatieves under the name of Bring the Noize, Association KROKODIL was honored for the promotion of female authorship on last years KROKODIL Festival. We want to dedicate this award to the female authors of the post-Yugoslav region. We're grateful to BeFem and everyone else who supported the Association KROKODIL in the past 12 years.

Coming directly from BeFem:
Last year's Bring the Noize was hosted on March 8th 2020, when we have, not knowing what was to come, gathered offline for the last time in order to celebrate International Women's Day and make a retrospective of the feminists actions and initiatives which have marked the previous year. 
This year, our gathering was held in a virtual space, on the BeFem Facebook page, in order to share the feminsit things that happened in 2020, which we might have missed while trying to fight to keep our jobs and save the lives and health of both us and our loved ones. That's why International Women's Day is so important for us – being together, on our computers or phones watching Bring the Noize and celebrating sisterhood and togetherness. Let's celebrate International Women's Day – a day when feminists and allies talk loudly on the streets, worshiping female resistance, rethinking and showing solidarity for a variety of women, because this date represents a symbol of a political battle which questions and deconstruct the marginalization of women, sexism and homophobia in the changed context of neoliberal capitalism.