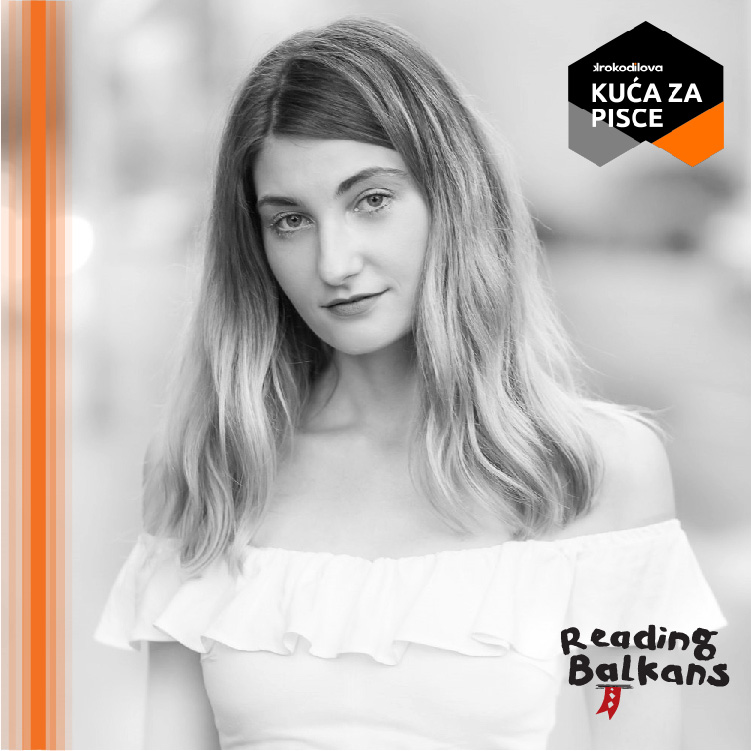 05 May

Marija Dejanović – KROKODIL'S WRITER-IN-RESIDENCE IN THE MONTH OF MAY

In the month of May KROKODIL's 99th Writer-In-Residence will be Marija Dejanović, who came to Belgrade thanks to the Reading Balkans project. Stay up to date with KROKODIL and join us on the 25th of May on a separate event dedicated to this Croatian writer, where we will, together with her, discuss her various literary accomplishments.

Marija Dejanović was born in Prijedor, Bosnia and Herzegovina, in 1992. She grew up in Croatia, Sisak, and currently lives in Zagreb, Croatia, and Larissa, Greece.
In the year 2018 her manuscript "Ethics of Bread and Horses" ("Etika kruha i konja") won the "Goran" award for young poets and "Kvirin" award for young poets. Manuscript "Heartwood" ("Središnji god") won "Zdravko Pucak" award. Both books were published in the same year and well received by critics, readers, and media. Her trilingual book, "Visible Bone", was published in Athens, Greece, by Poets' Cycle in 2020.
Her poems were published in ten world languages. She presented her poetry at festivals and readings in Croatia, Serbia, Slovenia, Macedonia, Austria, Bulgaria, Italy, and Greece. Literary reviews and translations from English by the author appeared in renown literary magazines in Croatia.
She holds a masters degree in pedagogy and is currently finishing graduate studies in literary theory.
She is a member of Croatian Writers' Society and international poets' and festivals' platform Versopolis. She's one of the editors of "Tema" magazine. She is the assistant director of Thessalian Poetry Festival (Πανθεσσαλικό Φεστιβάλ Ποίησης).

Photo credits: Nikola Kuprešanin

Reading Balkans: Borders vs. Frontiers is a continuation of the Reading Balkans project supported by the Creative Europe 2017 program. This time the focus is on borders and cooperation with refugee writers – at a time when old wounds from the Balkan wars have not yet healed, our border issues have not yet been resolved and new policies of fear and nationalism are being built as refugees pass through our region – through our activities we want to work on dialogue, debate and a deeper understanding of our real problems.