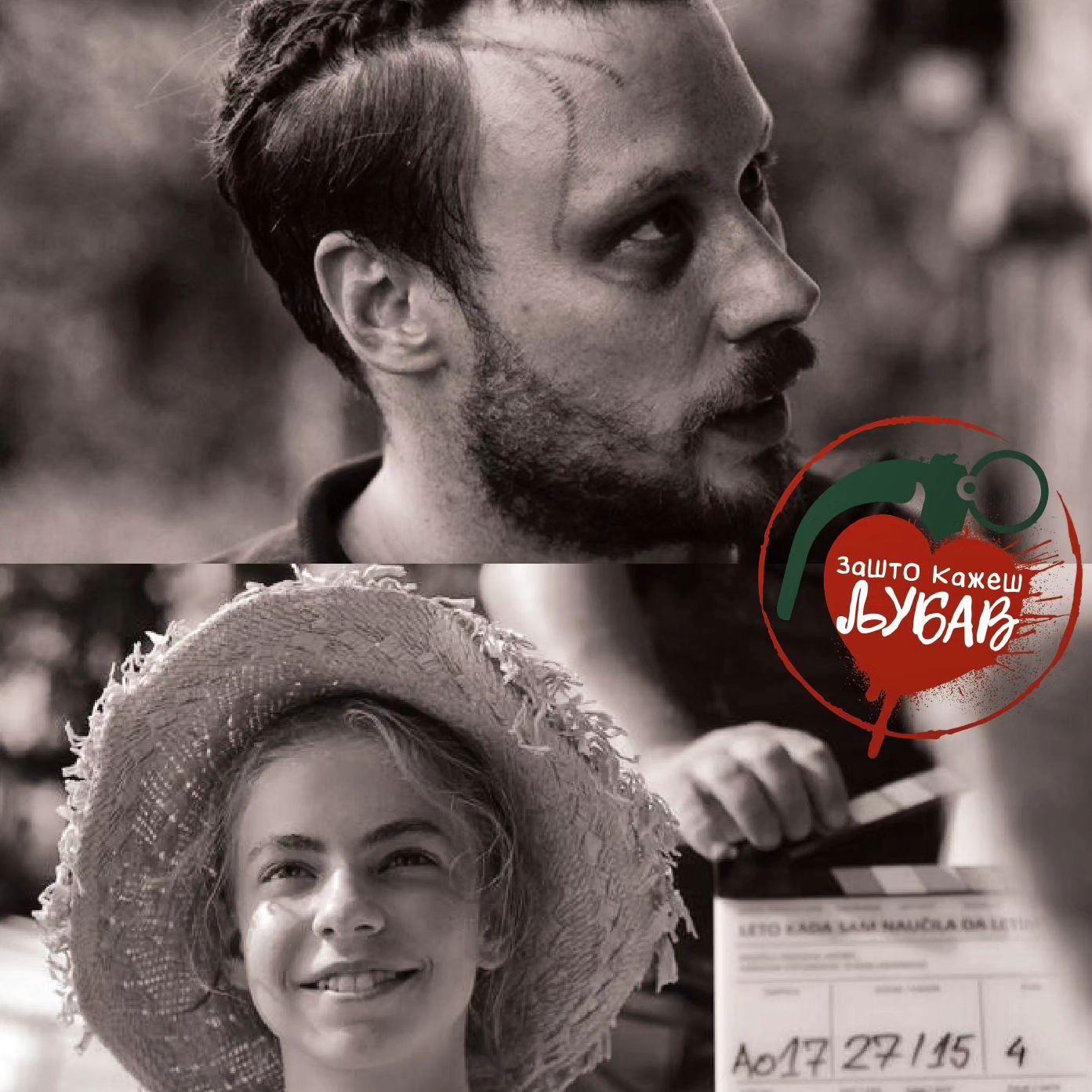 29 Aug

Why Do You Say Love? in Obrenovac with Klara Hrvanović and Mladen Sovilj

Why Do You Say Love? goes on a journey through Serbia!

Our first stop is Obrenovac, where Klara Hrvanović, the main actress of the film The Summer I Learned to Fly, and her older colleague, Mladen Sovilj, whom we recently had a chance to watch in the popular film and TV series South Wind, will be getting off with us!

On Thursday, September 7, from 5 p.m. in the SKC Obrenovac gallery, Kralja Aleksandra I 63, we will get to know them, but also each other, one-on-one, watch movies, talk about TV series, music, books, street art, and through all that also about the undue influences that impose themselves on us every day in public space, lead to an increase in aggression and violence in society and, what is even more dangerous, become a dominant way of thinking about the world around us. Primary and secondary school students from Obrenovac will join us in this. Together we will try to understand what is happening to us at both individual and community levels, as well as discuss possible directions for change.

The twenty fastest who register via the e-mail address: prijave@krokodil.rs will participate in a special one-on-one meeting session. With 60 seconds at their disposal, they will have the opportunity to meet Klara and Mladen and ask them what they always wanted! After this, we will announce the Obrenovac winners of our video challenge Why do you say love? and award valuable prizes. We will watch the winning videos together and participate in a one-hour conversation with guest actors moderated by Tamara Marković from KROKODIL.

At the end of the event, with snacks and refreshing drinks, we will present the Research "Why Do You Say Love When You Mean War?". The evening will be closed at 9 p.m. with a screening of the film The Summer I Learned to Fly. During the same day, you can also walk to the building at Radenka Rankovića 4 street, where, as part of the Free the Streets/Free the People initiative of the KROKODIL Association, visual artist Dejan Ivanović Wuper will paint a mural.

After the events in Obrenovac, during September and October Why Do You Say Love? continues its journey, so you can expect events in Čačak, Novi Sad, Šabac, as well as another event in Belgrade.

VIDEO CHALLENGE WHY DO YOU SAY LOVE
If you live in Obrenovac, Čačak, Novi Sad or Belgrade, we invite you to participate in our video challenge "Why do you say love?" Your task is to record a short video of 30 seconds on the topic Why do you say love when you mean war, post it on your Tik Tok or Instagram account, tag us, put #konkurszastokazesljubav and send the video to the e-mail teodora@krokodil.rs together with your personal information.

The best will receive valuable prizes:
1st place wins a gift voucher of a well-known brand in the amount of 7,000 dinars
2nd place wins a gift voucher of a well-known brand in the amount of 5000 dinars
3rd place wins a gift voucher of a well-known brand in the amount of 3000 dinars

In addition to the above mentioned prizes, all three winners will also receive a bookstore gift voucher in the amount of 1,500 dinars.

In Obrenovac the announcement of the winners will take place on September 7, which means that if you are from Obrenovac you should send us your video by September 6 at the latest.
In Čačak, winners will be announced on September 14 (videos should be sent by the 13th), in Novi Sad on the 28th (videos should be sent by the 27th), and in Belgrade on October 5 (videos should be sent by the 4th).

For more information about these events, follow our page @zastokazesljubav

We hope for a lot of entries and wish all participants good luck!

About the project

The aim of the project titled Why Do You Say Love When You Mean War? is to raise awareness about the dangers of undue influence spread by the state decision makers who are systematically legitimizing extreme right ideologies in order to strengthen nationalistic ideas in the wider population of Serbia, especially among the young. Three decades after a series of bloody conflicts in the former Yugoslavia, convicted war criminals, after serving their sentences in prisons abroad, are slowly returning to Serbia where they are accepted and celebrated by the highest state officials and showered with attention by the pro-regime media. It is not surprising, then, that many years after the violent breakup of Yugoslavia, people in Serbia still live with such distorted attitudes regarding the negative legacy of the 1990s. Young people show a fundamental lack of knowledge about the wars and violent breakup of Yugoslavia. Trapped in the interplay between ethno-national and cosmopolitan identity. They are the main targets of abuse and are often pawns in the hands of powerful decision-makers and the tools they use to promote retrograde, hateful policies, openly glorify convicted war criminals, promote hate speech and even directly incite violence. The unfortunately all too well known murals, stensils and graffiti are responsible for the unprecedented scale of aesthetic ideological pollution of our cities in recent years.

The project Why Do You Say Love When You Mean War? is supported by the Embassy of the Kingdom of the Netherlands in Belgrade through the MATRA program.